How to buy online
---
Buyers can survey an online shop and choose to make their order through phone call tradition, sms, or through whatsapp, as reserved acceptable convenient methods. However, a buyer can make their order via the online advanced system which is a more convenient, secure and well recorded procedure. Below are the simple steps a buyer should follow in order purchase goods via online on Odaah;
---
Step 1
Go to "Sellers page" to see the list of sellers and select a particular seller that you want. If you can't easily see the seller you are looking for, you can search them through the search tool above the page.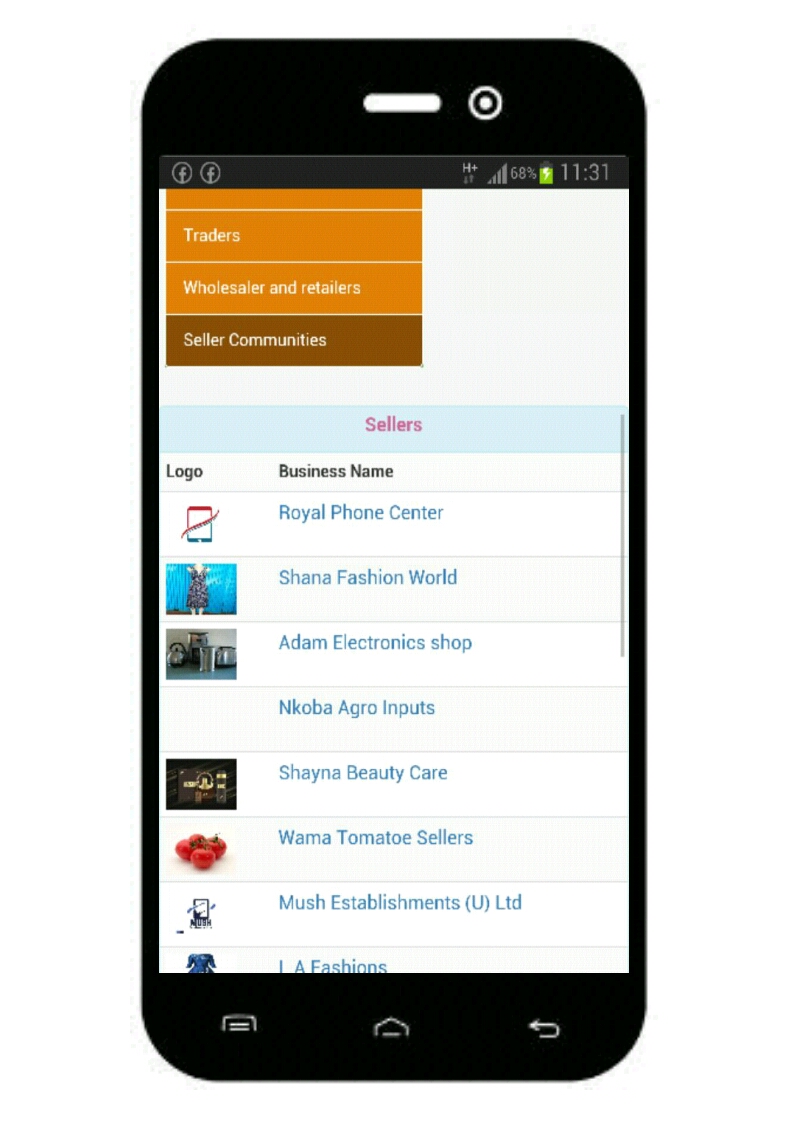 Step 2
Click on the Seller name to go to their online shop
Step 3
After getting to their shop, scroll down to see their list of products to select what you want to buy.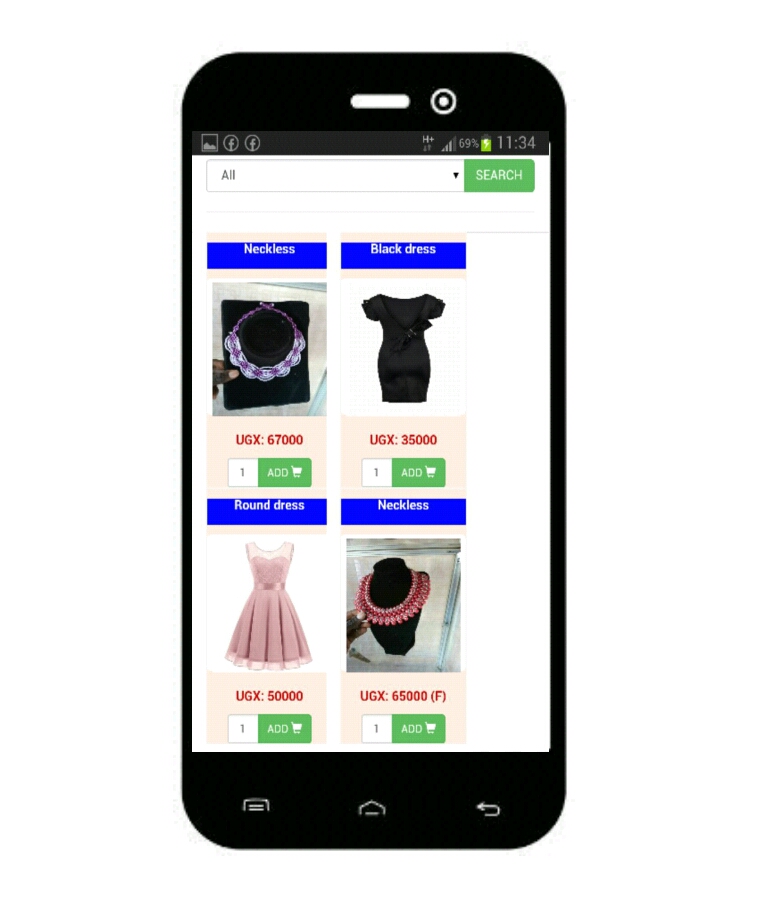 You may also search by category to filter out only the group category of products you want to see.
After seeing the product you want to buy, click inside the white small box below it to add the quantity of it which you want to buy. The default quatity is always 1, so if you need only one product item then you don't need to change it.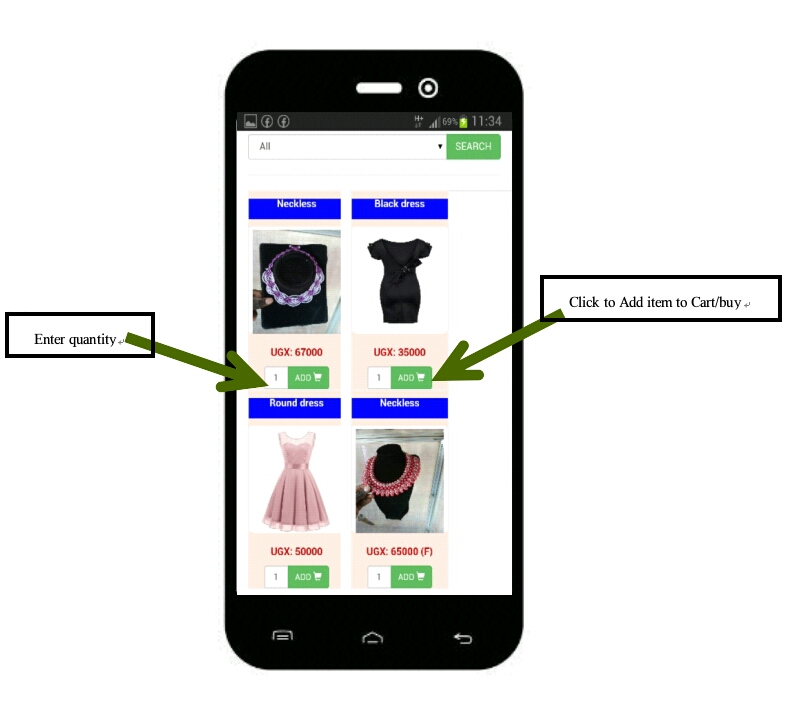 After adding quatity, you then click on the green button which has the word "Add, and a cart symbol". This will allow the product to be added to the cart (Shopping basket). Go on and add other products you want, following the same procedure.
Step 4
Every time that you add a product into cart, it will be indicated on the cart icon on the red navigation bar above page.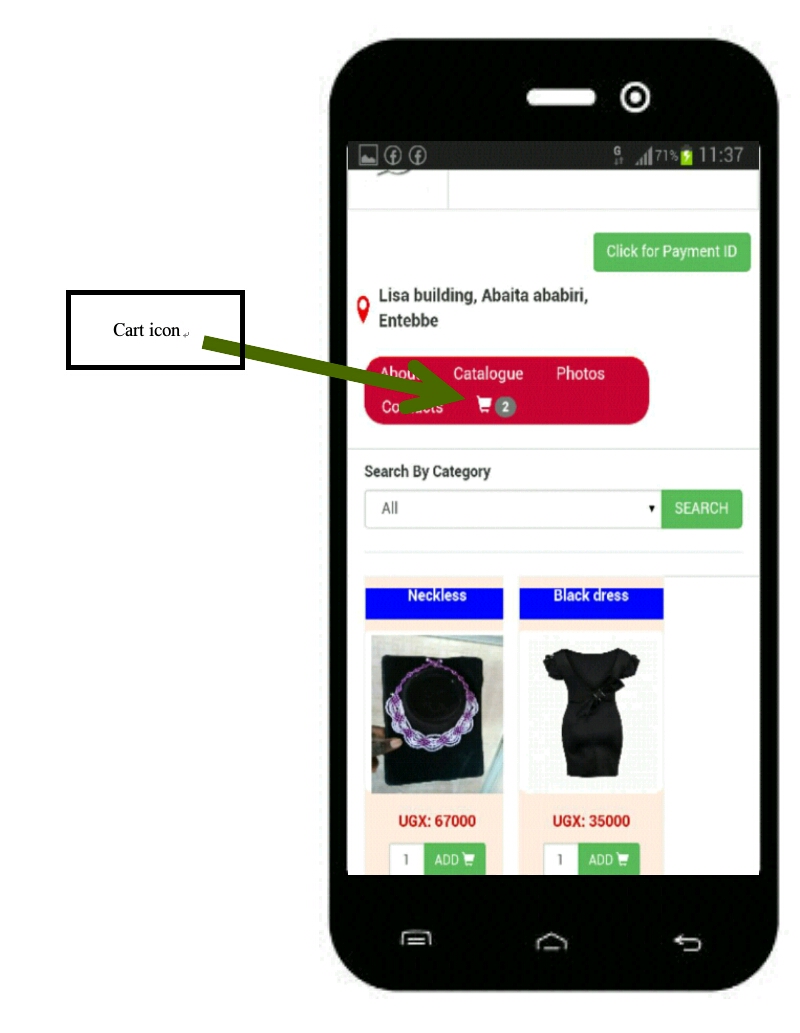 Step 5 
After Adding to cart all your desired products, now click on the cart icon on the red navigation bar so as to go down to the order summary in order to see your list of added products. Or you may simply scroll to the bottom of the page to see your order summary and total cost.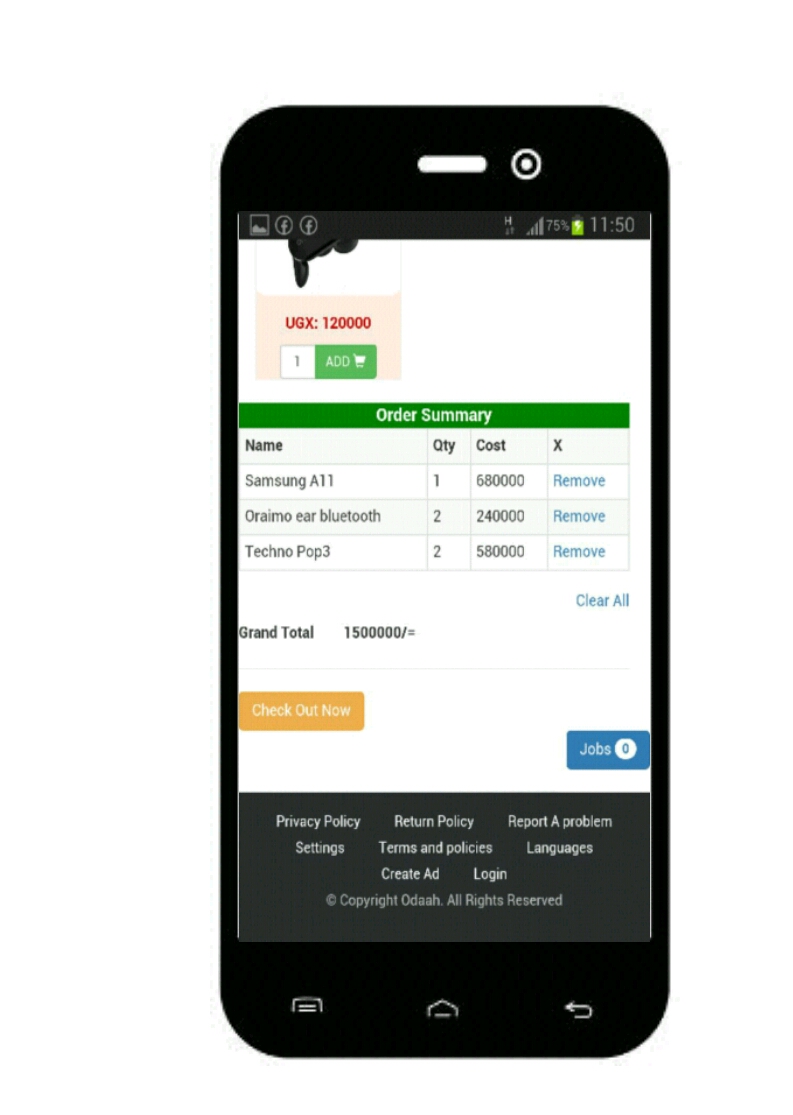 For desktop users, the order summary is at the right hand side of the page.
Step 6
You can edit your order or order summary by removing some products if you want.
Step 7
Once your order summary is ok, click on the "Check out button" (orange in colour) to go to the last step where you will fill some necessary information that should go along with your order. Information required includes, your phone number (that will be used to call you on delivering your order), your delivery location, your names, your payment method (cash or mobile money), then delivery method (seller delivers order to you?, or you want to come and pick the order your self, and if so add the picking time you will come to pick it.)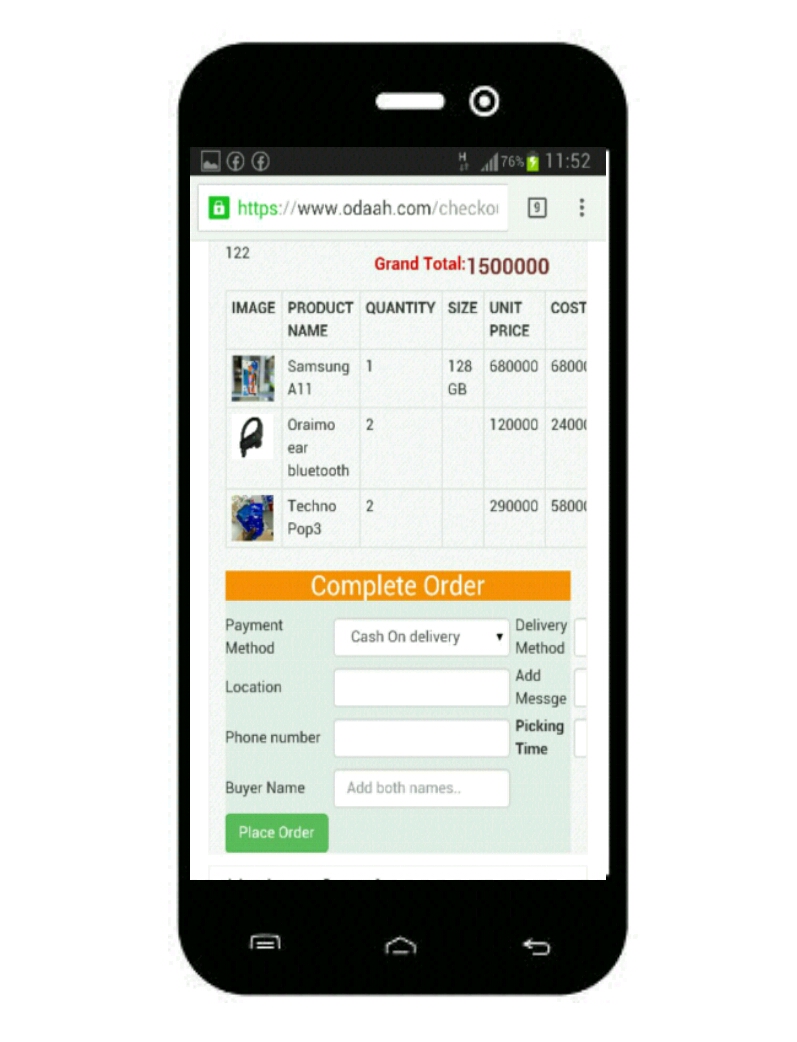 Lastly, you add a message that you want to be submitted with your order (optional). The message may be to tell the seller what to put emphasis on before delivering your order, and end by telling them to deliver by your desired time let's say 9:00am or that time that you don't want your order to skip before arriving.
Step 9
Finally, press the "Place order button" (green) to submit your order and the wait for response or delivery from the seller.